My Work & Services
WEB • PROGRAMMING • BRANDING • SEO • SECURITY • UX/UI
From WordPress websites to custom coded websites and web apps, my services cover every bit and angle of building a rich, fully-featured website, web app or E-Commerce solution for your business and taking your online presence to the next level.
Order Your WordPress Website!
Choose a package which suits your needs with a simple click, and we can start working on your project the same day! For custom requests, feel free to contact me anytime. The price will vary depending on the project requirements, and the package system is here to provide information and prices on essential features.
STANDARD
Single-Page Website
Modern & Responsive Design
Customizable
5 Plugins
Perfect For Small Businesses
BUSINESS
Multi-Page Website
Professional & Responsive Design
Advanced Functionality
7 Plugins
Perfect For Small-Medium Sized Businesses
PREMIUM
Professional Website & Ecommerce
Professional & Responsive Design
Advanced Functionality
10 Plugins
Up To 100 Products
Perfect Fit For Any Business
About Me
FULL-STACK WEB DEVELOPER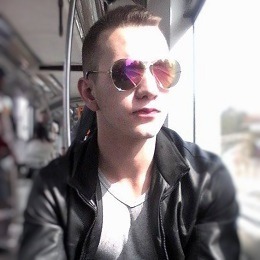 Hey, my name is Max Drljić, a young developer who is passionate about helping people in creating or modifying their online websites and applications, but most importantly, my focus is to develop user-friendly solutions that will help people to solve their problem and increase the revenue generated from the website/application.
I have been present in the Web Development industry for a couple of years, which is one of the best decisions I've made. Building projects, solving problems and making my clients happy is what I enjoy doing, investing time and effort in constructive projects and pushing my mind to the limits.
Most of my work in developing and programming aspect is created with JavaScript & PHP by implementing different libraries and frameworks on the front-end and back-end, such as Vue.js, React and Laravel, followed by providing and managing SQL-based databases, but also using databases on the Cloud and NoSQL databases such as MongoDB.
WordPress is one of my favorite CMS platforms for creating dynamic websites like blogs, small-medium business, membership-based websites and implementing E-commerce to create web shops. I am able to implement, edit and create WordPress websites from scratch, either by using a pre-made theme or creating a theme or a plugin from the ground up.
Portfolio
WEB • BRANDING • UX/UI
Cutting Hedge Irrigation
Max
2019-06-11T10:45:39+00:00
Blog Section
MY LATEST POSTS
Let's Work Together
TELL ME MORE ABOUT YOUR PROJECT
For all business inquiries and requests, feel free to contact me anytime, I would love to talk to you about your project and do my best to help you with any questions and requests you might have!